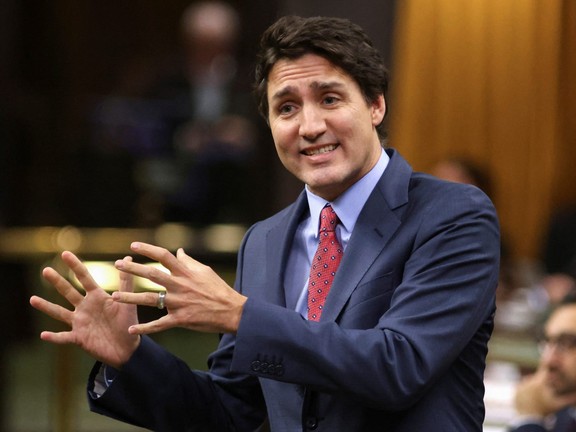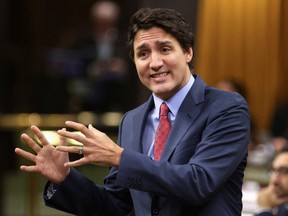 Article content
Ten years after the Sandy Hook massacre, more than thirty years after the Ecole Polytechnique massacre, you'd think there'd be support for gun control.
Article content
You'd think that, and you'd be right to think it. There is.
Article content
In May, the pollsters at Angus Reid released some survey results. They said: "Overall, three-in-five (60%) say gun violence is rising in their province, with Quebecers (75%) and Ontarians (66%) most likely to perceive this to be the case."
That's a lot of folks and a lot of votes. So, what to do about it? Well, tougher gun laws, natch. About 17% told Reid the laws were fine. Three times as many, however, said the laws weren't nearly strict enough. They wanted 'em tougher. Way.
The Reid poll wasn't an outlier, either. Leger, who is more accurate at gauging opinion than anyone else at the federal level, came up with the same sort of result around the same time.
Leger found two-thirds of Canadians wanted much stricter gun control laws. And, if there was going to be a gun buy-back program, they wanted it to be mandatory. Not optional. Which is effectively a gun-confiscation program, isn't it?
Article content
The boys and girls in the Prime Minister's Office saw all this polling, too, of course. They read the papers. They had an urban byelection coming up, and some sad anniversaries. They had their partners in the NDP to keep happy.
So, you don't need to be a Nobel Prize-winning political scientist genius to figure out what they did next. They got together in one of the gloomy boardrooms in Langevin Block, and they decided to cook up some super-duper tough gun laws. Gun reform on steroids.
In the past — and I say this as a former Liberal candidate, and as someone who advised a Liberal prime minister — promising tougher gun laws was always a sure-fire political winner.
The same stuff would always happen, too: you'd announce something, and the gun nuts would get nuttier, and the police chiefs and victim's groups would applaud.
Article content
And the Conservative Party, God bless their tiny black hearts, would totally overreact, and thereby further alienate suburban women voters. Who would be propelled into the waiting arms of the nearest Liberal candidate.
Worked like a charm, every time.
Well. Except until it didn't.
What happened? Could it be that PMO got too cocky? God knows they're without equal in the arrogance department. Could be that.
Was it a case of doing something again, because they'd successfully done it so many times before? For sure. Most of politics is like a rock'n'roll nostalgia tour: you just keep playing the hits, and the rubes keep buying tickets.
More likely, however, is this: the little boys and girls in PMO short-pants — who wouldn't know a Remington from a root canal — decided to come up with a gun law that would ban hunting rifles. And, probably, that they didn't even bother to read or consider.
Article content
Unless you've been in a coma, you know what happened next. The greatest goalie in the history of hockey, and who plays for the Prime Minister's favorite team, came out against the Liberals' hunting gun ban.
So did territorial premiers, most of whom are Liberals. So did the entirety of the chief of the Assembly of First Nations, the entirety of which are Liberals, almost always.
So did the NDP, from its peace-loving leader on down. So did Liberal backbenchers. So did everyone who is a sentient being, really.
Why? Because, as mentioned, the Trudeau hunting gun ban really is that — a ban. For example, if you have a long gun that can admit a magazine that holds more than five rounds, you are immediately breaking the new law. Doesn't matter if you don't have such a magazine, don't know how to get one, never ever ever would get one. Doesn't matter. You're a law-breaker, now.
Article content
This is all completely insane, of course. Up North, where a tiny can of tuna is ten bucks and a single kilogram of ground beef is 25 frigging dollars, people don't hunt for kicks: they hunt to stay alive. To, you know, literally feed themselves and their families.
And, where I live in rural Canada, coyotes regularly kill our dogs and livestock. And reading out the Liberal Party gun safety platform to them doesn't dispatch them, surprisingly. But a round from a well-aimed, well-maintained, well-secured long gun will. (And I own more than one, by the by.)
I bet my Postmedia colleague Brian Lilley that Trudeau would change course on his law to ban hunting rifles. Brian wasn't so sure. He asked me why.
I remember Allan Rock, I told him. So do Liberals. In 1993, the heavens parted, and the gods bequeathed the perfect shiny Liberal candidate for prime minister: effortlessly bilingual, brilliant and charming, aerodynamic chiseled jaw. As Justice Minister, Rock brought forth some gun reform stuff, and it ended him. Done. Gone. He's teaching at a university somewhere, now, I think.
Trust me on this: Justin Trudeau's Liberals haven't passed a gun law. They've written a mass political suicide note.
Oh, and you'd better find some extra chairs at the faculty club, Allan Rock. Quite a few of your Liberal colleagues are about to join you.