Aesthetic dentistry is booming right now with an unexpected rise in demand for Invisalign invisible braces. Statistics reveal there was a 12 per cent increase in cosmetic dentistry in 2020 and the global market is predicted to grow at an annual rate of 5%, increasing its value to an estimated £21 billion by 2026. 
The 'Zoom boom' has been a key driver in why dentists are experiencing a rise in interest for teeth treatments. "Most of us have been spending so much time on virtual calls, constantly looking at our faces and teeth, making us more aware of our imperfections," explains Cosmetic Dental Surgeon, Dr. Nina Bal (that might explain why the best eye cream suddenly feels like an essential too) And due to cancelled events and holidays some of us have more disposable income, another reason for the spike in the popularity of cosmetic dentistry.
What can Invisalign do for me?
We all know Invisalign can help straighten teeth, but these invisible braces can bring so many other benefits too.  "The teeth and jaw are the 'frame' of our face, or the scaffolding if you will," says celebrity dentist, Dr Uchenna of London Smiling. "You can look at the upper half of the face and not necessarily know how old someone is, but it's the lower third of the face that can be most telling of age. It's for this reason that dentistry and aesthetic dermatology work best when approached holistically."
"You might be convinced that you need fillers or another facial treatment but actually dental treatment might be more suitable, effective and produce the most natural-looking result."
As we get older, not only do our collagen levels reduce in our skin, but our teeth also begin to collapse inwards, which 'narrows' our mouth causing a loss of volume in the lower face.
"Invisalign aligners are brilliant as they helps to counteract this by widening the smile while also straightening teeth, adding structure and support to your mouth and reducing the appearance of sagging," explains Uchenna. And while braces can be hidden behind a mask, it's easy to see why patient numbers have doubled.
What it's really like to have Invisalign, by W&H Beauty Director Charley Williams-Howitt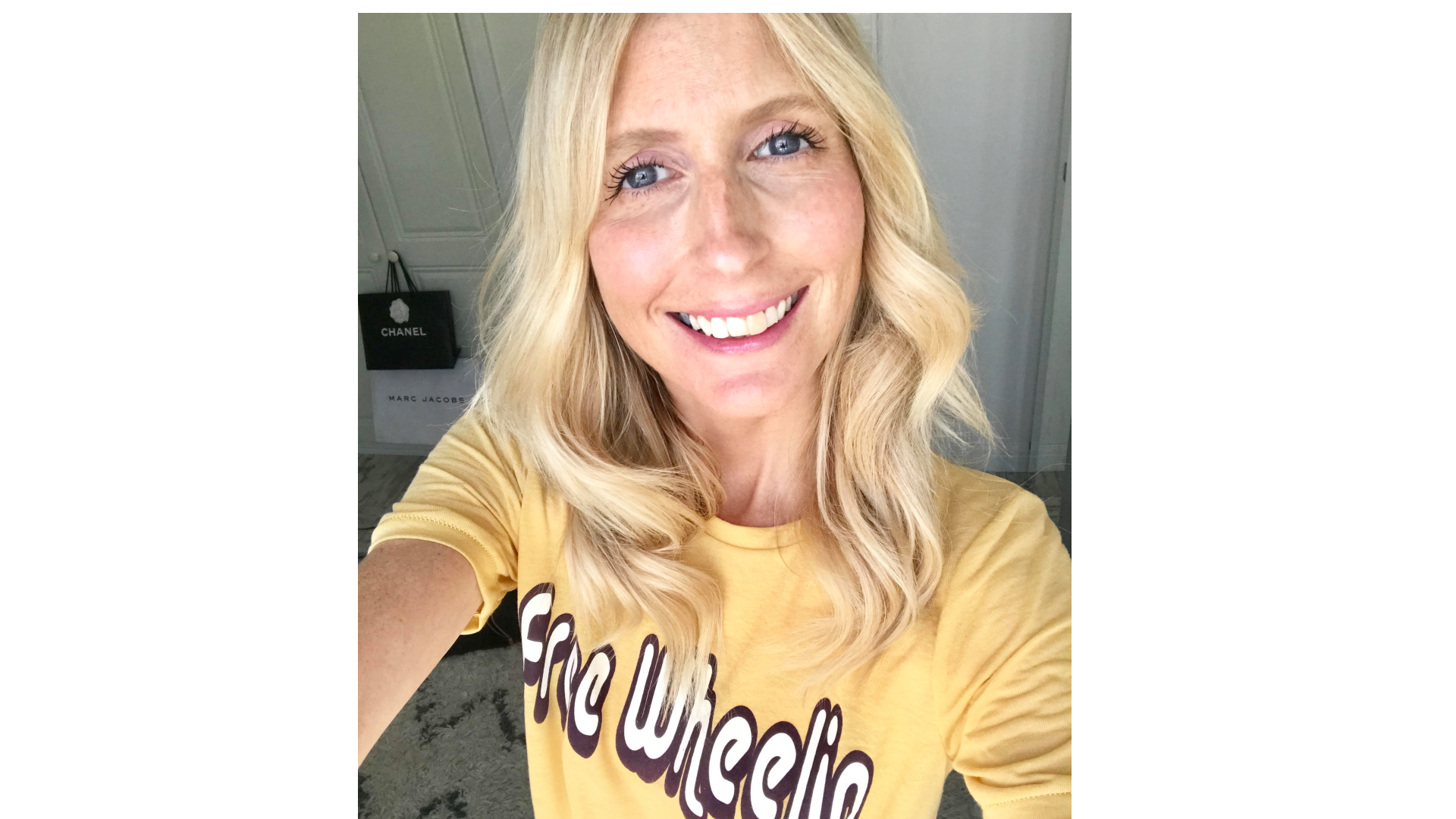 Decades of teeth grinding, overdoing the red wine and wisdom-teeth undoing all the hard work of teenage brace-wearing, meant I wasn't smiling as widely as I should. Until that is, I finally decided to start my Invisalign journey. Dr Uchenna Okoye is the dental expert behind the smiles of celebrities including Millie Mackintosh and Christine Bleakley, and every beauty insider I spoke to recommended her, for not only her expertise, but reassuring manner.
My first appointment 
Messy and uncomfortable moulds are, thankfully, a thing of the past as nifty technology replaces them. A 3D digital scanner called iTero, captured thousands of pictures of the inside of my mouth, which are then assembled into an incredibly accurate 3D model of my mouth, teeth, and gums. It's from this Dr Uchenna can  map out my bespoke treatment plan. Plus it shows me what I can expect my teeth to look like post treatment.
What's next?
A few weeks later I'm back to collect my first 2 sets of aligner trays. Each set of custom-made aligners will shift my teeth gradually, working individually to make little adjustments to the tooth position. I also have little teeth-coloured markers (known as 'bumps') bonded to certain teeth to help with precision alignment – they allow the aligners to grip my teeth as they guide them to their new location, speeding up the process.
The rules of Invisalign are:
Wear for 22 hours a day (realistically, I wore them between 18 – 20)
Remove them every time you eat and drink. You can leave them in while drinking clear liquids such as water.
Brush teeth after every meal. (I became a flossing addict!)
Clean the aligners every evening.
Does it hurt?
It feels a little uncomfortable but mostly it's just a bit weird. I also found that I talked with a little lisp for a few days while I became used to it! Each time you move on to the next aligner it can feel very 'tight', so I'd always wear a new aligner for the first time at night and pop a paracetamol to curb any discomfort. By morning it would feel fine.
How long does it take?
I was given 20 sets of trays, and I usually wear each set for about 2 – 3 weeks. After about 6 months of my treatment the difference is incredible. OK, my teeth are not 'perfect' and to be honest that's not the final result I'm after anyway. But am I more confident about smiling? Absolutely! Usually treatment takes between 12 to 15 months depending on the complexity of your teeth issues.
Does Invisalign last forever?
Unfortunately not. I'll have to wear a fixed retainer behind my teeth to ensure that they stay in place. 
Prices start from £1500 to about £3500. Find your nearest Invisalign dentist here 
Other teeth tweakments to know
Upgrade silver fillings to white
Dentists have been repairing decayed teeth with silver-coloured (amalgam) fillings for years because they're safe and affordable. But large numbers of people are switching their metal fillings for the more attractive white ones. These 'white fillings' or composite fillings can be matched closely to the colour of your teeth. They look natural, so they're great if your filling will be visible when you smile, laugh or talk.
Composite fillings are trickier to do (the tooth surface must be dry when the resin gel is bonded on) and can be less hard-wearing for back teeth that chew and grind. More expensive private ones are lab-made for you. On the NHS, you're more likely to get them on front teeth, but your dentist decides what you need.
Plump your lips with composite bonding
Composite bonding is one of the simplest ways to resolve dental issues such as chipped teeth, filling in gaps, discoloured teeth or repairing lost teeth structure. But it also has a surprising  bonus too. "Our teeth, like our skin, become thinner with age, and as a result our lips can move inwards. By adding volume to the outer surface of the teeth, the lip can lift naturally as it has a supportive structure behind it. This can result in plumper looking lips – I'd say it can boost appearance of fullness by 25 per cent in the average case," says Uchenna.
It's a simple procedure too. Your dentist will paint on a tooth-coloured bonding material onto teeth and then it's hardened using a frequency light before being polished and smoothed. It's not as durable as veneers but a lot more affordable. Prices start from about £150 per tooth and bonding will last up to five years.
At-home oral care
If you are unable to get to a clinic to see a professional, at-home oral care is even more important as part of your usual beauty routine. Our mouth is the corridor to lots of nasty germs and viruses, so we need to ensure that oral hygiene is tip top as it contributes to our whole health and wellbeing. "After overcoming so many challenges we are witnessing a change in the psyche of the British public where thinking about, and taking care of their teeth and overall health is coming to the fore," says Mayur N Pandya, Dentist and Chief Clinical Officer, Together Dental.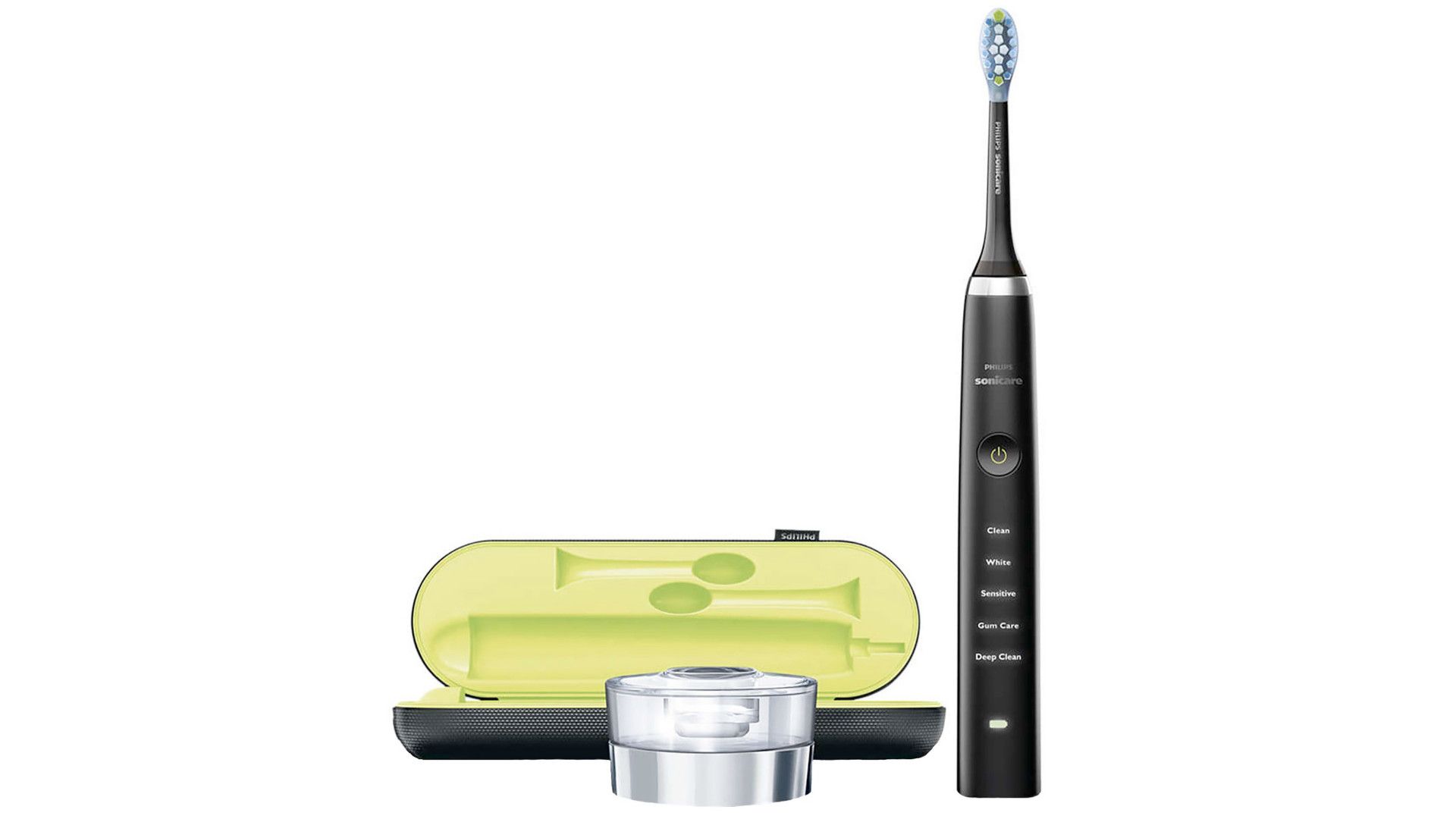 This toothbrush is clever. Not only is it the one recommended by dental pros, but it's got so much gadgetry that plaque doesn't stand a chance. First up there's the sonic technology that pulses water between teeth, with brush strokes breaking up plaque and sweeping it away. Then there's the soft, flexible bristles of the brush head that are designed to curve around the contours of your teeth, giving you 4x more surface contact and up to 10x more plaque removal from hard-to reach spots. And finally there are five modes to cover all your brushing needs from and Deep Clean to a Sensitive and Whitening.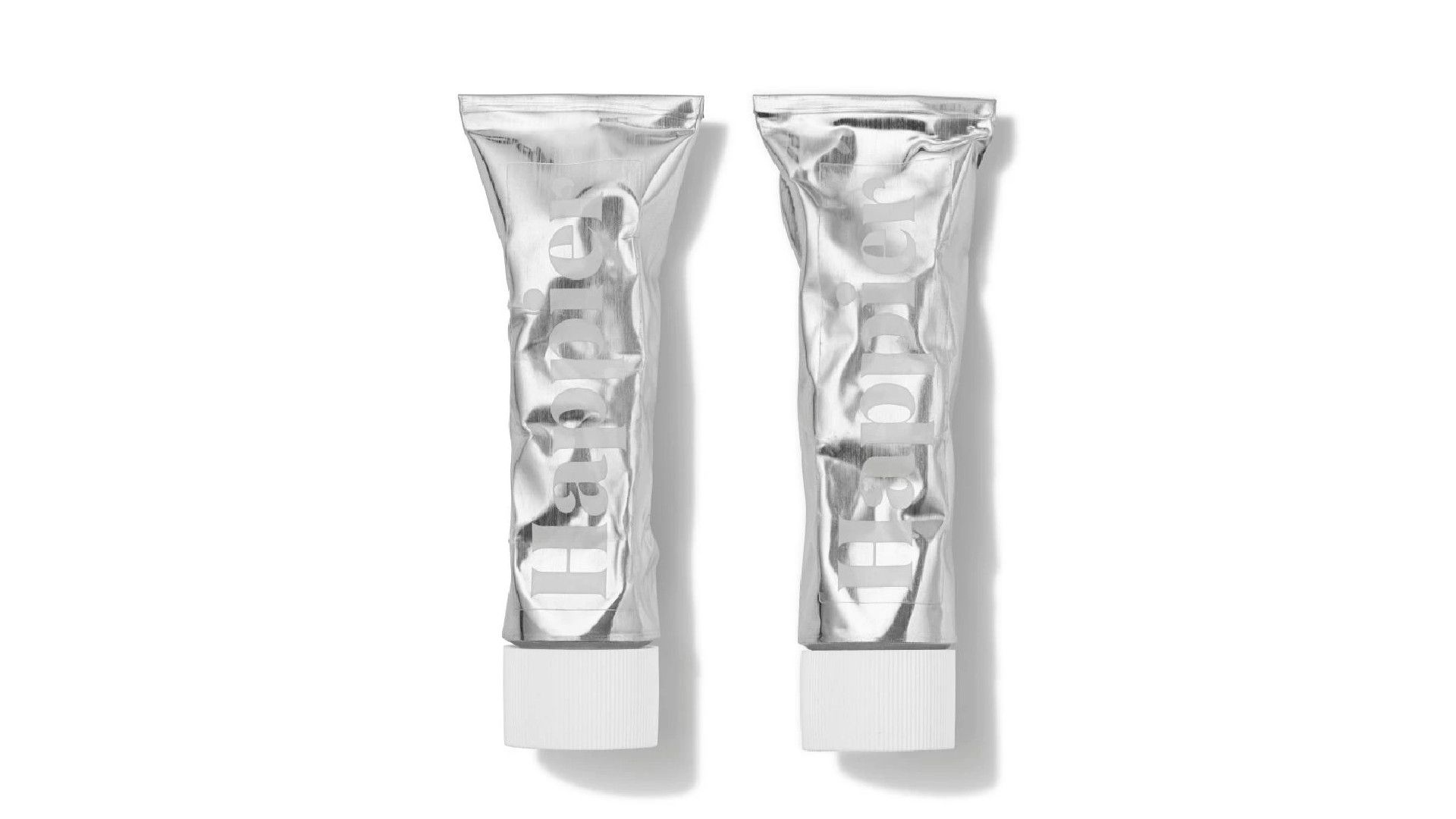 We use toothpaste twice daily – but do you really know what we are putting into our mouths? This is something that concerned Faye Wilson, founder of Happier Beauty, a company dedicated to redrawing the toothpaste and dental care arena. "I don't  like the idea of the complicated chemicals found in standard toothpastes and wanted options that were kinder to your mouth", she says.  So she found alternatives like as enzymes from papaya for whitening, and hydroxyapatite – the same mineral your teeth are made from – for strengthening tooth enamel. This resulted in the vegan Happier Toothpaste.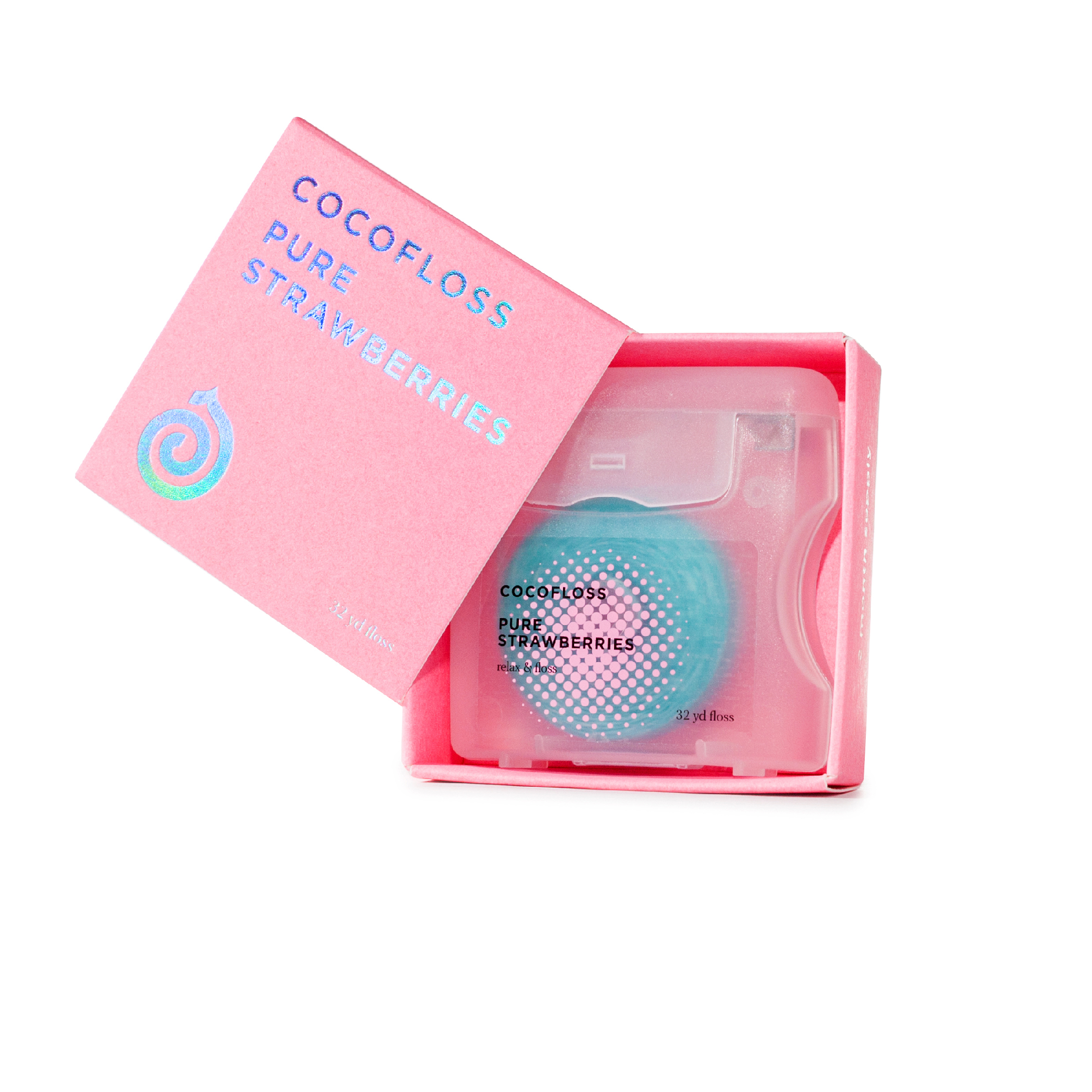 Your mouth is a hotbed for bacteria – up to 700 species of them. Most of these microscopic creatures can help you digest food, battle bad breath, and even defend against oral diseases. But the bad bacteria love to lurk in spaces between your gums and teeth, emitting acid that can eat away tooth enamel. If it's not removed, plaque can harden into stubborn deposits called tartar which causes irritation and gum bleeding.
'The truth is, skipping flossing is like taking a shower without washing about a third of your body because toothbrushes can't reach 35% of your teeth's surfaces. So even if you're an expert brusher, you need to floss to flash a grin that's gorgeously clean, fresh, and bright,' says Cocofloss founder  Dr Chrystle Cu, Co-Founder.
These eco-friendly flosses, available in four delicious flavours (Coconut, Orange, Strawberry, and Mint), offer a superior, high-intensity floss that is cultivating a new generation of enthusiastic flossers. With 500 interwoven filaments, Cocofloss is strong, flexible and textured to grab onto stinky yellow plaque, leaving your teeth whiter, breath fresh and gums healthy.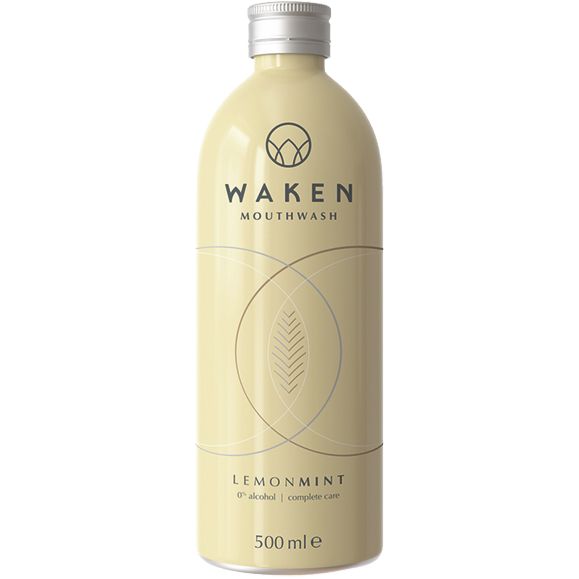 Oral hygiene and aesthetically pleasing do not usually go hand-in-hand. Waken is the exception. It's range of flavoured mouthwashes sharing natural mint as the main ingredient are housed in smart easily recycled aluminium bottles. The mouthwash itself is kind to your mouth – the gentle and effective alcohol-free formulas will help protect, moisturise and condition your gums while sodium fluoride will help prevent cavities and strengthen your teeth.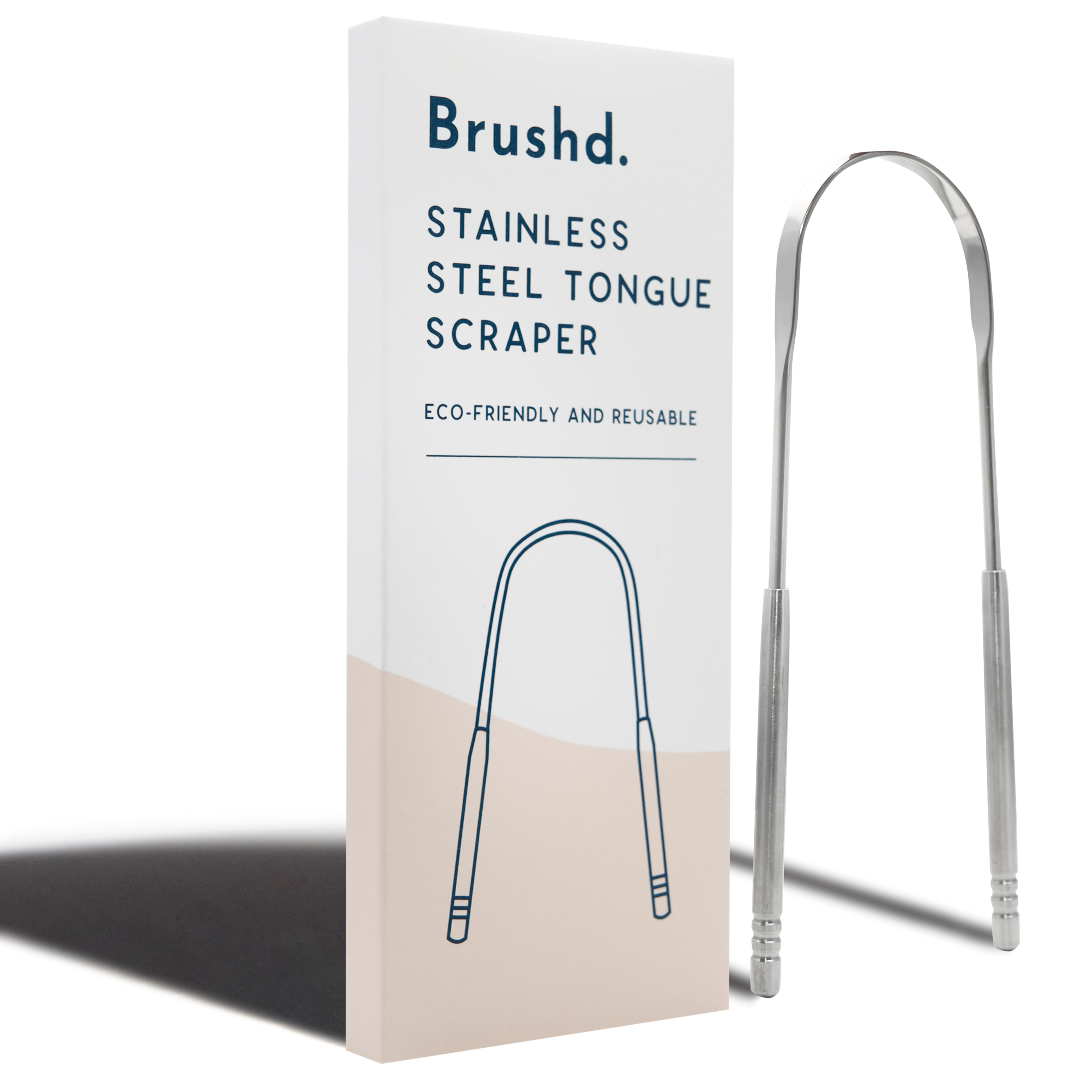 Tongue scrapers are often regarded as the way to help with bad breath, but there is little evidence to show that they are any more effective than just brushing your tongue with your toothbrush. That said in a world where we are willing to try anything to improve our overall health it's not going to hurt. And this one Brushd. collects and removes the bacteria and residue by simply placing it at the back of your tongue and bringing it forward, scraping gently but firmly along the tongue as you go.